Vivek Ramaswamy is a really wealthy person. He has about $800 million! Let's find out how he earned all that money and discover more about his fascinating life, focusing on Vivek Ramaswamy's net worth.
Vivek Ramaswamy's Net Worth Journey
Vivek Ramaswamy made most of his money through clever moves in biotech and finance. He became really famous in August 2023 when he joined the race to become the US President as a Republican candidate. People thought he won the first Republican debate on August 23, 2023.
A big chunk of Vivek's money, about $600 million, comes from a company called Roivant Sciences. This company sold some drugs and a part of itself to a Japanese pharmaceutical company for $3 billion in 2020. Vivek, who had a 7% stake in Roivant, made $176 million that year. Between 2014 and 2022, he earned $260 million from salary, bonuses, and capital gains.
Roivant went public in 2021, and on that day, Vivek's stake was worth about $511 million. By August 2023, Roivant's value had gone up, making Vivek's stake around $600 million. But, despite what you might hear, Vivek Ramaswamy has never hit the billionaire status.
Apart from Roivant, Vivek also owns a third of Strive Asset Management. In mid-2023, Strive was worth $300 million, adding another $100 million to Vivek's fortune.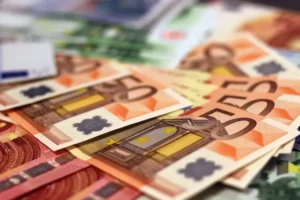 A Star in the Pharma World
Before becoming a political figure, Vivek was known for founding Roivant Sciences. This company is famous for picking up forgotten drugs and trying to make them work. For example, a Roivant subsidiary called Axovant bought an Alzheimer's drug for $5 million in 2015. Two years later, Axovant made history by raising $362 million in the largest biotech IPO ever. Sadly, the Alzheimer's drug didn't work well, and Axovant's value dropped a lot.
In 2020, Roivant sold five drugs to a Japanese company for $3 billion, adding to Vivek's wealth.
Political Rise and Stirring Conversations
In August 2023, Vivek jumped into politics as a Republican candidate for President. He got a lot of attention for winning the first Republican debate. But, he also got people talking because of some controversial things he said, like calling climate change a "hoax."
Early Days and School
Vivek Ganapathy Ramaswamy was born on August 9, 1985, in Cincinnati, Ohio. His parents came from India. His mom, Geeta Ramaswamy, was a geriatric psychiatrist, and his dad, Vivek Ganapathy, worked for General Electric.
Vivek did really well in school, graduating first in his class from St. Xavier High School. He was also a tennis ace and even got nationally ranked. Later, he graduated with top honors from Harvard College in 2007, where he studied biology. He then went on to Yale Law School, earning his Juris Doctor degree in 2013.
Early Jobs and Campus Venture Network
In 2007, Vivek started a tech company called Campus Venture Network with a friend, Travis May. They made resources and software for college entrepreneurs. In 2009, they sold the company to the Ewing Marion Kauffman Foundation.
Vivek worked at QVT Financial from 2007 to 2014, where he managed the biotech portfolio and earned $7 million in total.
Roivant Sciences and More
In 2014, Vivek founded Roivant Sciences, a company all about making and delivering medicines faster and better. Roivant usually buys drugs that other companies gave up on and tries to finish making them with the hope they'll get approved by the FDA.
In 2017, Roivant made a huge investment of $1.1 billion led by SoftBank.
Political Dreams and Books
In February 2023, Vivek announced he wanted to run for President in 2024. He said he wanted to create a new American Dream all about being excellent, not just about money. By August 2023, he made it to the first Republican debate and was seen as the winner, even though he said some things that caused a stir.
Vivek is also an author. He wrote "Woke, Inc.: Inside Corporate America's Social Justice Scam" in 2021 and "Nation of Victims: Identity Politics, the Death of Merit, and the Path Back to Excellence" in 2022. People see him as one of the leaders against the "woke" movement.
Family Life and Ohio Mansion
Vivek met his wife, Apoorva, at Yale, and they have two sons. Apoorva is a surgeon at the Ohio State University Wexner Medical Center.
In 2021, Vivek and Apoorva bought a big house in Columbus, Ohio, for $2 million. It's an 11,300-square-foot mansion on 1.6 acres of land.
In Conclusion
Vivek Ramaswamy has an interesting life story. He started as a successful businessperson and later became involved in politics. His money, earned through smart investments and business decisions, has made him stand out in both business and politics. As he continues to speak out and engage in important discussions, Vivek remains a significant figure in various fields, considering Vivek Ramaswamy's net worth.
FAQ
1. How did Vivek Ramaswamy get so rich? Vivek Ramaswamy became super rich, earning $800 million, mainly by investing in cool science and money stuff. His big money comes from a company he started called Roivant Sciences, where he owns part of it.
2. What is Roivant Sciences, and why does it matter for Vivek's money? Roivant Sciences is a company Vivek made, and it does medicine things. It sold some medicines and a piece of itself, making Vivek $176 million. When it became a big public company, Vivek's part got even more valuable.
3. Is Vivek Ramaswamy a billionaire? Nope, even though Vivek has a ton of money—$800 million—he's not a billionaire. Most of his money comes from Roivant Sciences and other things he did.
4. Why is Vivek Ramaswamy talked about in politics? Vivek Ramaswamy says things in politics that some people find interesting. He even wants to be the boss (President) of the United States in 2024! People talk about him because he does and says different things.
5. What are Vivek Ramaswamy's special books about? Vivek wrote two books: "Woke, Inc.: Inside Corporate America's Social Justice Scam" (2021) and "Nation of Victims: Identity Politics, the Death of Merit, and the Path Back to Excellence" (2022). These books talk about how companies and people act in society and how we can do things better.